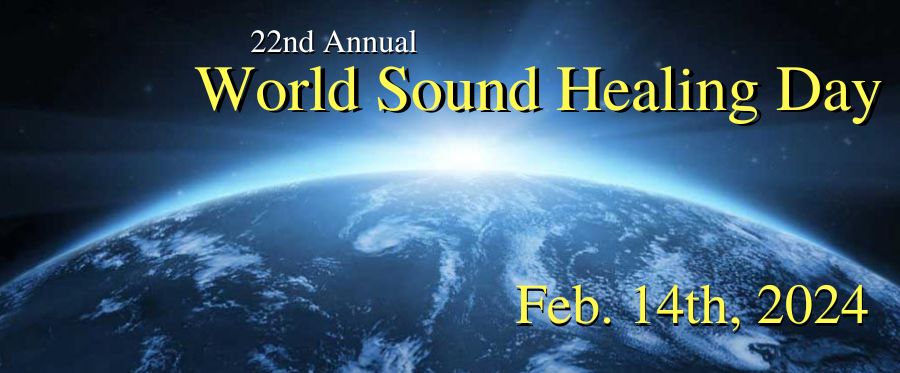 Join us on February 14, 2024 for the 22nd Annual World Sound Healing Day. On this day, many thousands of people through our planet will be creating Healing Sounds encoded with the intention of Love & Compassion to send a sonic valentine to the Gaia Matrix, our beloved Mother Earth, with the intention of raising the consciousness of all sentient beings.

Thank you for your participation and support! Please feel free to join one of the many sonic events that are occurring on the World Sound Healing Day Events Portal. If you feel inspired–please create one of your own! Participate in these events in any way that feels appropriate. Together we will be contributing to a co-created evolutionary vibrational field of Global Harmonization, planetary peace, and healing for our planet. Together, we can make a difference. Remember—we heal the planet, we heal ourselves. We heal ourselves and we heal the planet. 
In addition to the scheduled online events, sounding anytime, anywhere, during February 14, 2024 will help create positive shift and change for our planet on World Sound Healing Day!
The purpose of World Sound Healing Day is to:
1). Heal Our Planet
2). Heal Our Waters
3). Raise Our Consciousness